MT8870 DTMF Ses Çözme Modülü
MT8870 DTMF modülü telefon tuş seslerini algılayarak çözümler. Bu şekilde lefonunuzdan gönderdiğiniz ses sinyallariyle çeşitli kontrol işlemleri yapılabilmektedir. Arduino ve Raspberry Pi ile uyumludur. Telefonu kulaklık girişinden bağlayarak tuşlarla komut gönderebilirsiniz. MT8870 entegresi telefonunuzdan gelen tuş ses sinyalini çözerek STD pinini 1 ya da 0 yapar. STD 1 olduktan sonra Q1, Q2, Q3 ve Q4 pinlerinde 4 bitlik tuş bilgisi okunur. Bu bilgileri işlemcinizde işleyerek devrenizi kontrol edebilirsiniz. Wifi ve Bluetooth kontrolüne karşı avantajı, kontrol etmek için belli bir mesafe yakınında olmanıza gerek yoktur. Bağladığınız telefonu istediğiniz yerden arayarak uzaktan cihazınızı kontrol edebilirsiniz.
Özellikleri:
Mt8870 dtmf entegresi
3.5mm ses giriş soketi.
Tuş sayısını gösteren 5 adet led
Boyutları: 26.5mm x 24.5mm
Paket İçeriği:
1 Adet MT8870 DTMF Ses Çözme Modülü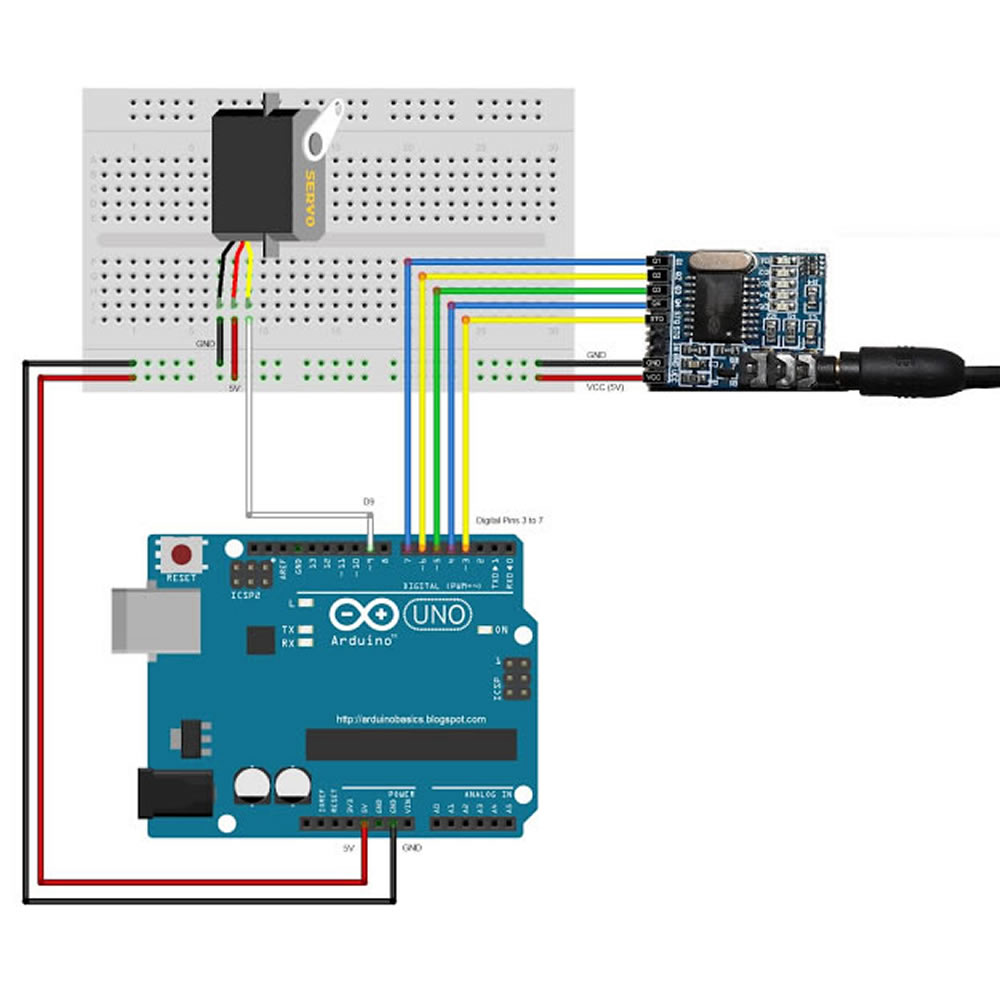 The MT8870D is a comlete DTMF receiver integrating both the bandslipt filter and digital decoder functions. The filter section uses switched capacitor techniques for high and low group filters; the decoder uses digital counting techniques to detect and decode all 16 DTMF tonetone pairs into a 4-bit code. External component count is minimized by on chip provision of a differential input amplifier, clock oscillator and latched three-state bus interface.

Features:
Complere DTMF Receiver
Low power consumption
Internal gain setting amplifier
Adjustable guard time
Central office quality
Power-down mode
Inhibit mode
Applications:
Paging systems
Repeater systems/mobile radio
Credit card systems
Remote contreol
Personal computers
Telephone answering machine
MT8870 DTMF Ses Çözme Modülü